Hand Embellished "House of Moon & Trees" by Iris Scott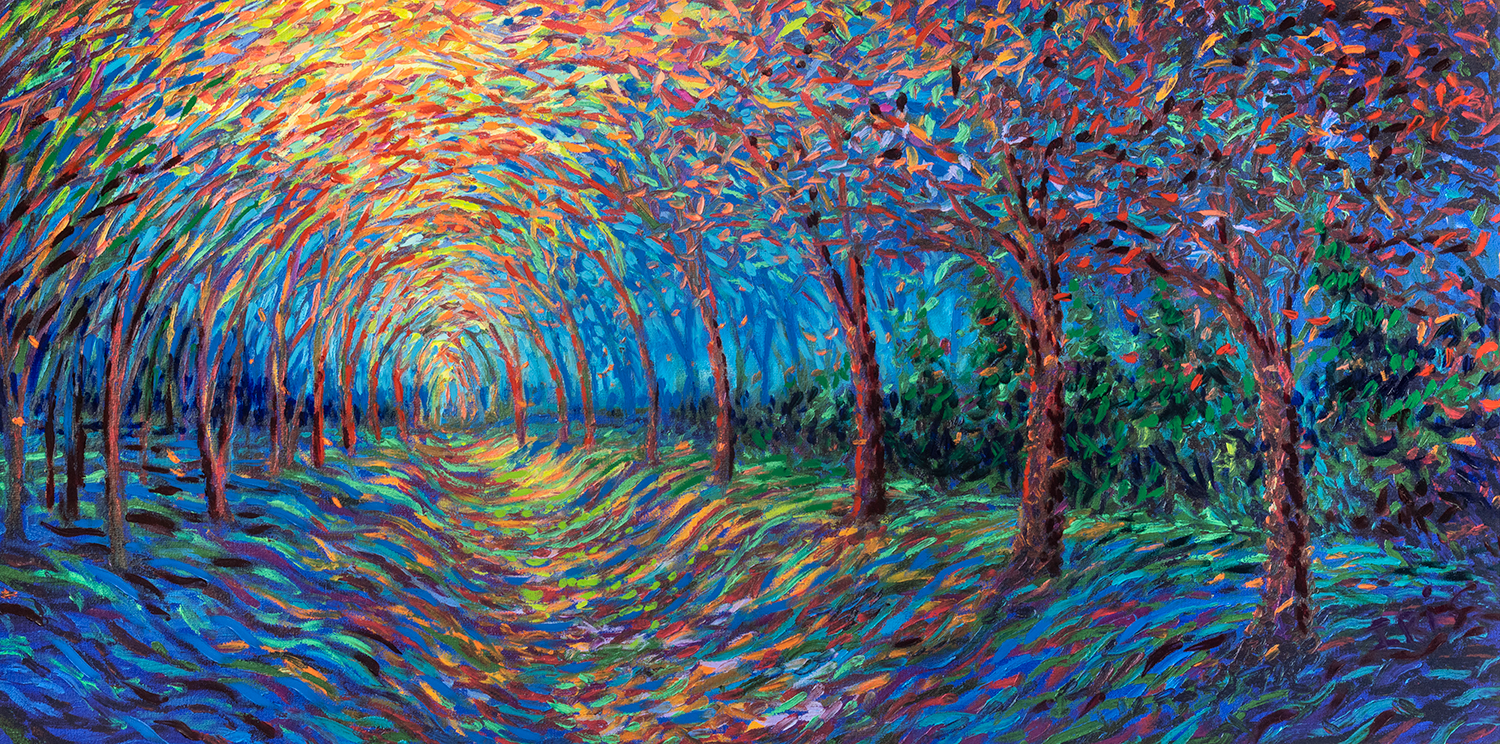 Hand Embellished "House of Moon & Trees" by Iris Scott
Iris's work captures space in time and changing universe. Here, she has taken a print of her original "House of Moon & Trees" and recreated it in a new, beautifully-altered hand-painted work.
Each "Hand Embellished" work is unique, signed, and handprinted by Iris.
Dimensions: H. 27. 5 x W. 55 in.